Diploma in Aviation Operations is a 13-month programme that welcomes Secondary 6 graduates who are aged 18 or over and interested in pursuing a career in aviation, providing them with an accredited qualification, professional skill set and experience, as well as a steady income.
The diploma programme integrates structured classroom learning and industry placement, consisting of a one-month classroom study that includes lectures, experts' sharing and site visits, followed by a job interview session and a 12-month industry placement in one of the aviation professions. Two school days per month during placement are required to equip students with knowledge and skills.
Upon completion, successful graduates will receive a recognised qualification equivalent to Level 3 of the Qualifications Framework (QF3). Graduates are also encouraged to enrol on the part-time Professional Diploma in Aviation Management, acquiring a higher qualification recognised at Qualifications Framework Level 4.
Programme Highlights
Welcome applications from Secondary 6 graduates
1-month classroom learning + 12-month industry placement
Progressive study path to acquire higher qualifications
All-round career support and placement-matching service
Over 90% of the students in 2019 to 2021 intakes attained one of their top three placement choices
Admission Requirements
People aged 18 or above by 21 October of the year of admission and have completed Secondary 6 (under the New Senior Secondary academic structure)
Level 1 or above in HKDSE Chinese Language and English Language; or
Completion of other secondary qualifications awarded overseas; or
Other equivalent qualifications
Mature applicants who have reached the age of 22 by 1 September of the year of admission will also be considered on a case-by-case basis
*NCS (non-Chinese speaking students) applicants who possess alternative Chinese Language qualifications including Applied Learning Chinese (ApL(C), GCSE/IGCSE Chinese or can demonstrate basic Chinese communication in admission interview will also be considered
Study Path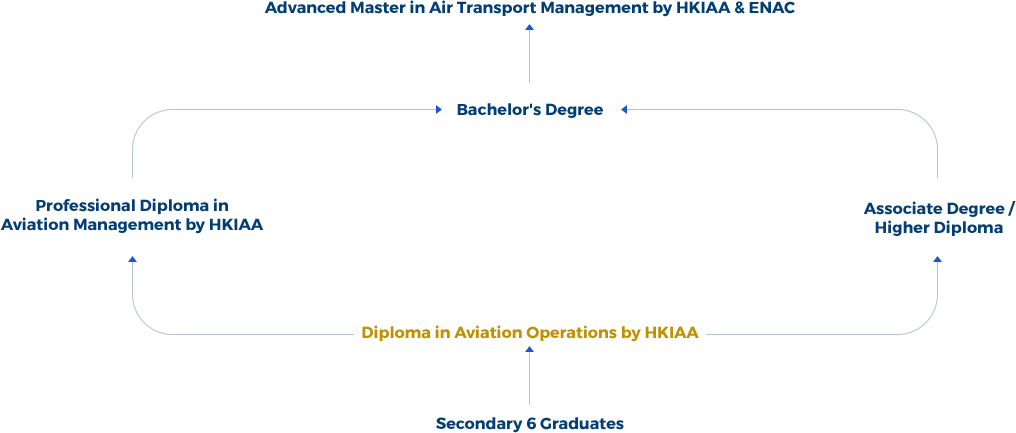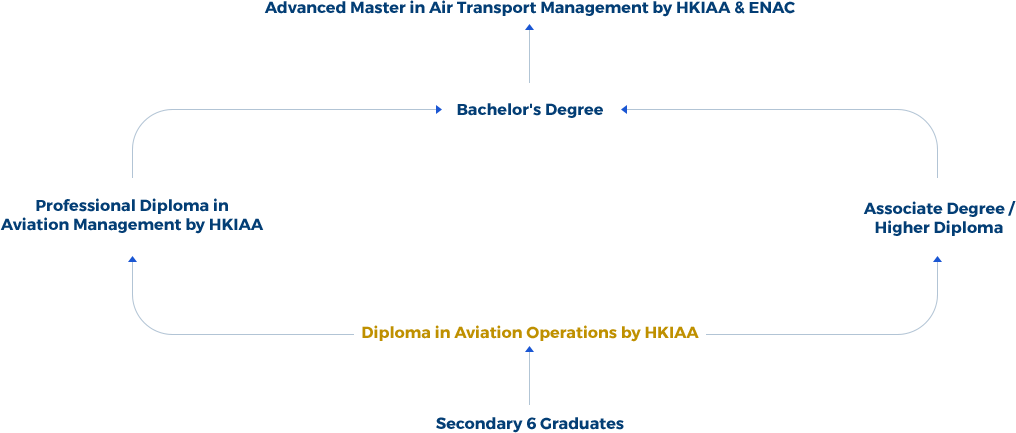 Application Procedure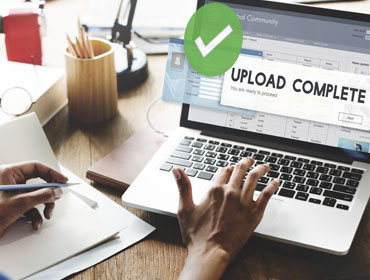 Submit the completed application form with required supporting documents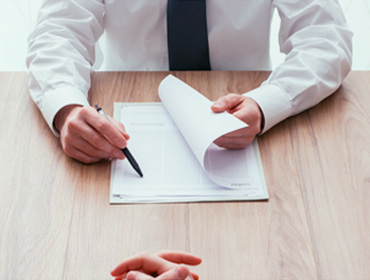 Academy will contact selected applicants for the interview
Modules and Placement Categories
Course modules:
Introduction to Aviation Industry
Customer Services in Aviation
Aviation Placement
Passenger Handling Operations
Ground Handling Operations
Aviation Safety and Security
Aviation Cargo
Interview and Communication Skills in Aviation
Aviation English
Practical Putonghua in Aviation
Information Technology and Applications
Placement category options:
Aircraft engineering
Customer / ground handling services
Ramp / flight operations
Air cargo
Airlines catering
Aviation security
Aviation development
MATF-approved Programme
This programme is included in the Aviation Operations Training Incentive Scheme of Maritime and Aviation Training Fund (MATF). For details please refer to the Scheme or http://www.matf.gov.hk
Remarks
The Academy reserves all rights to make revisions or alterations to the course schedule, content, instructor, placement arrangement, interviews or other details if necessary
The final placement position is subject to the assessment by employer and mutual agreement between the student and the employer
Applicants with other equivalent qualifications and relevant work experience will be considered on individual merit
Diploma in Aviation Operations is a Qualifications Framework Level 3 Programme, QR Registration No.: 20/000009/L3 and Validity Period: 12/12/2019 – 31/07/2026
Professional Diploma in Aviation Management is a Qualifications Framework Level 4 Programme, QR Registration No.: 20/000008/L4 and Validity Period: 12/12/2019 – 31/07/2026
Advanced Master in Air Transport Management is a Qualifications Framework Level 6 Programme, QR Registration No.: 20/000618/L6 and Validity Period: 01/01/2021 – 31/12/2023