This 15-month part-time programme that provides industry practitioners with an accredited qualification. With a focus on practices, the professional integrates management concepts into work applications. Its wide coverage of different aviation management aspects will allow students to gain a more realistic understanding of the different professions in the industry and help them take their careers to the next level.
The professional consists of ten modules and the Aviation work-based project, each module will take 25 to 35 contact teaching hours. To fit in the schedules of industry practitioners, the programme allows flexible and efficient timescale with two evening class per week.
On completion, successful graduates will receive a recognised qualification equivalent to Level 4 of the Qualifications Framework (QF4), leading to a Bachelor's degree.
Programme Highlights
Opportunity for continuous learning in aviation
15-month part-time mode allows flexible and efficient timescale
Accredited qualification leads to Bachelor's degree
Convenient location at the Airport, easy to get to class after work
Admission Requirements
Completion of Diploma in Aviation Operations offered by the Hong Kong International Aviation Academy; or
Other equivalent qualifications including completion of a programme at HKQF Level 3; or
Mature applicants must be at the age of 23 or above by 1 September of the year of admission with at least 3 years of work experience and be able to demonstrate aptitude and suitability for the programme applied for
Study Path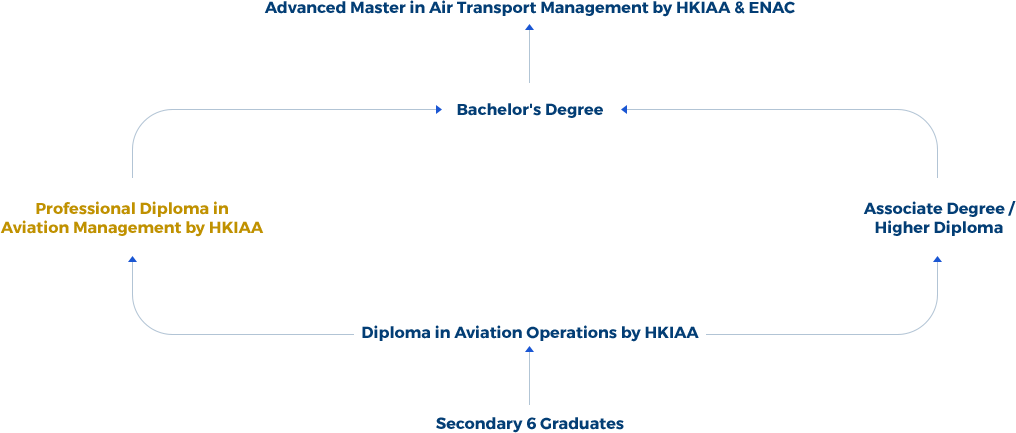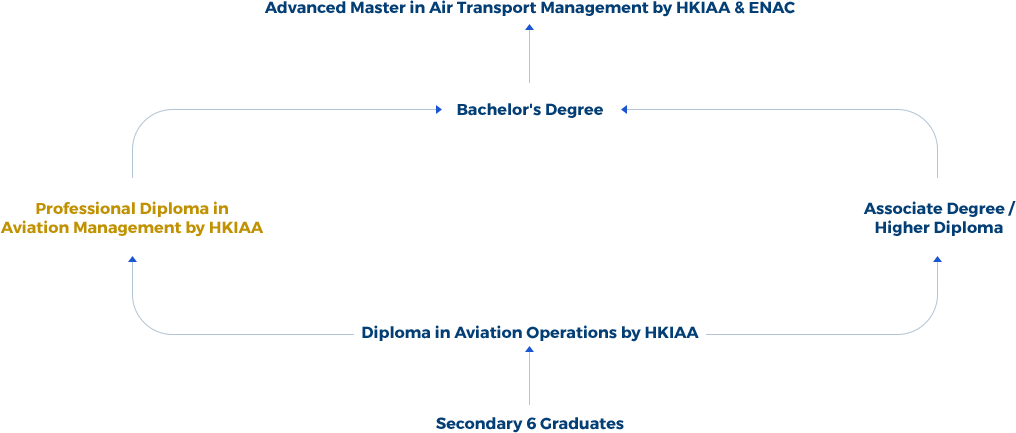 Application Procedure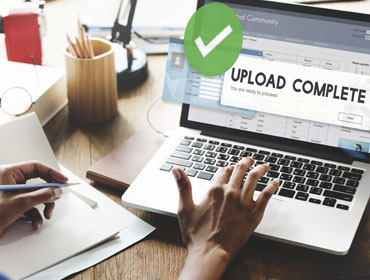 Submit the completed application form with required supporting documents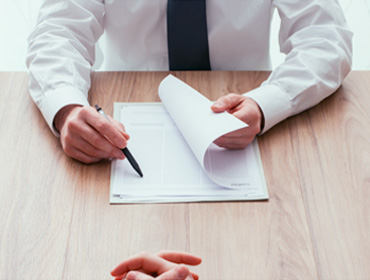 Academy will contact selected applicants for the interview
Modules
Course modules
Introduction to aviation industry
Terminal operations and management
Airfield operations and management
Airport emergency response management
Airport risk and business continuity management
Aviation sustainability
Aviation safety and security management
Aviation work-based project
Smart airport management
Human factors and error management
Supervisory skills
MATF-approved Programme
Eligible applicants may apply for refund of 80% of fees after completing this approved course, subject to a maximum of HKD30,000, under the Professional Training and Examination Refund Scheme (ProTERS) of the Maritime and Aviation Training Fund (MATF). For details, please refer to the MATF session or http://www.matf.gov.hk
Remarks
The Academy reserves all rights to make revisions or alternations to the course schedule, content, instructor, interviews or other details if necessary
Applicants with other equivalent qualifications and relevant work experience will be considered on individual merit
Diploma in Aviation Operations is a Qualifications Framework Level 3 Programme, QR Registration No.: 20/000009/L3 and Validity Period: 12/12/2019 – 31/07/2026
Professional Diploma in Aviation Management is a Qualifications Framework Level 4 Programme, QR Registration No.: 20/000008/L4 and Validity Period: 12/12/2019 – 31/07/2026
Advanced Master in Air Transport Management is a Qualifications Framework Level 6 Programme, QR Registration No.: 20/000618/L6 and Validity Period: 01/01/2021 – 31/12/2023